3 tips to help you get clear and take some action!
As I unzipped my jigsaw case, I got a sinking feeling.  I knew I'd be faced with a myriad of pieces that looked the same.  I knew I was at the challenging part, the easier parts with more detail already complete and looking lovely.  I knew I would have to apply the time and determination to find even one piece I could place in the puzzle to make the picture clearer.
I took a breath and made the decision to go ahead and face the puzzle knowing that if I didn't keep going, I would never complete the picture.
And then I thought about my business. Sometimes that's just how it feels. That sinking feeling.  Trying to identify something, a piece of the puzzle, that can be put in place to make the picture complete.
Do you know what I mean?  If you do, here are my 3 tops tips for getting beyond that sinking feeling so that you can take another action step towards getting clear:
#1 – Trust in your ability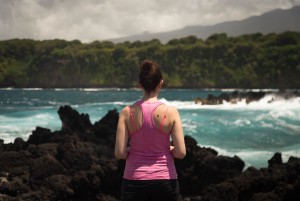 You might have had that feeling when you're really stuck, that there must be some pieces missing.  You cannot see how the picture can ever be completed.
And it's the same when we're self-employed.  It feels so overwhelming.  You're doing all you can but you just can't see how you're going to be able to move forward in your business.  There's so much to learn.  Social Media, building your list, networking, admin, accounts, follow ups.  And that's all in addition to you getting clients. It feels like you've got some pieces of knowledge or skill missing.  You worry that the picture might never be clear and your confidence starts to wane. You're stuck and you don't know what action to take.
I believe you have everything you need inside of you and that it's possible you might just need someone to show you, support you and hold you accountable.
Let go of the belief that there is something missing –
trust that you have all you need inside of you
#2 – Stop trying so hard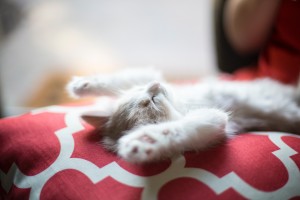 When you're concentrating on something and trying really hard to find a solution, it becomes even more difficult to solve the problem.
Give yourself a break.  Do something completely unconnected to your current problem.
Did you know that your brain has a way of helping you solve problems?  On a regular basis, it produces a brainwave that helps you to make connections between all of those things you've been actively thinking about.  You might have experienced this before when you've been shopping and suddenly you have a light bulb moment about the solution to a problem you'd been thinking about previously.
As soon as you recognise that you're struggling or striving, step away.  The more you strive, the more frustrated and overwhelmed you'll become.
Take a break and allow your innate creativity to work its magic
#3 – Celebrate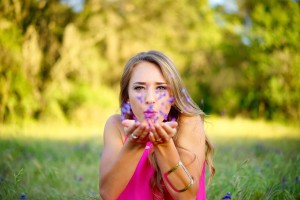 Every piece you place, no matter what size, shape or colour is one step closer to a clear picture.  And that's worth celebrating.
I have a little habit of running my palm over the completed surface when I find and place a piece of the puzzle.  It's like a little celebratory acknowledgement that I'm one piece closer to getting a clear picture.
So each time you take a step in your business, celebrate your success.  Every single step moves you closer to your clear picture, your goal, your thriving business.  You're taking action, solving the puzzle, getting unstuck, doing your thing.  And that's worth a celebration 🙂
Reflect and rejoice in all you've achieved and how far you've travelled
If you're interested in getting the support or accountability you need to get your business thriving, let's talk to see if I can help. 
Click here for a chat about how you can get your business unstuck
I know what it's like to be stuck – I took a long time deciding to get myself a coach and mentor – I wish I'd done it sooner.
Make that decision today so that you can save yourself some time and pain.  Reach out for the help you need to Get Clear – Get Confident – Get Clients
If you're not sure where to start, you can sign up for my free 'Your Thriving Business Health Check' to really get clear about what areas of your business are thriving and which might need some TLC.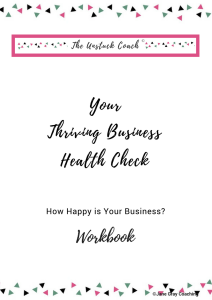 Head over to like my facebook page for some daily inspiration and remember to like, share and comment this post if it's been helpful.
Thank you
Jane x