"It is not the critic who counts; not the man who points out how the strong man stumbles, or where the doer of deeds could have done them better. The credit belongs to the man who is actually in the arena, whose face is marred by dust and sweat and blood; who strives valiantly; who errs, who comes short again and again, because there is no effort without error and shortcoming; but who does actually strive to do the deeds; who knows great enthusiasms, the great devotions; who spends himself in a worthy cause; who at the best knows in the end the triumph of high achievement, and who at the worst, if he fails, at least fails while daring greatly, so that his place shall never be with those cold and timid souls who neither know victory nor defeat." Theodore Roosevelt
I love that Brene Brown names this quote as being one that changed her life.
Being in the self-employed arena can be a lonely place to hang out.
It's a place fraught with ups and downs.  One day you're full of enthusiasm and high achievements.  The next you're down there, with your face covered with, metaphorical, dust and sweat and blood.
I had no idea what being self-employed would really be like.  Did you?
My imagined reality was that my days would be beautifully structured and perfectly executed.
I would wake early with the birds, spend time in meditation and stretching out my body in some deliciously grounding yoga poses.  After that, I would head out for a walk before breakfast – getting my daily dose of green meditation to refresh my spirit and soothe my soul. Focused work would follow before a break for a wonderfully nutritious lunch and then work some more.  Ending the day lovingly preparing a super duper meal for my gorgeous family.  The house would be tidy and clean and full of freshly cut flowers.
Oh, and did I mention that I would have a steady flow of fabulous clients from around 4 months into my self-employed journey.
Errmmm NO!
It really was nothing like I imagined
I stayed up ridiculously late being creative.   Red-eyed and weary, I'd haul myself out of bed the following day.  I'd rush my breakfast so that I could resume my seat in front of my laptop.  'Forgetting' to eat lunch, I'd suddenly realise I was ravenous.  There'd be nothing in the house to cook any kind of meal.  I 'didn't have time' to exercise.  The house went to pot.  My health and mental well-being suffered.
And did I mention, I didn't have any clients!
Sound familiar?
Don't get me wrong, I was busy.  Really busy.  The problem was that my focus was not on things that would help me create my business.
I didn't know where to start to create my business
I started to dread people asking me how my business was going because quite frankly it wasn't.
It felt as though people were looking at me and criticising.  Feeling isolated, humiliated and distinctly lacking, I experienced rising doubt and falling confidence.  None of my family or close friends really understood what it was like.  They were not in the arena.
Things started to shift when I got myself a Business Coach
I started to learn simple business strategies that would help me get traction and then create some momentum and of course, I had the right kind of support to keep me focused.
Hey – it's still a work in progress and I'm delighted at how far I've come.
I'm now sharing what I know with other coaches who are new to business  – or who have been stuck for the last 12 months not knowing what to do.
I truly believe that coaching is the best job in the world and I want to make a bigger impact by helping them get their coaching offer out into the world.  Coaching and mentoring them to attract paying clients so that they, in turn, can create transformations.  Together we tackle the mindset and the simple business strategy that's required to create the firm foundations on which they can build their soaringly successful business. My belief in the value of coaching was really cemented when I invested in a coach for myself.  I truly believe that everyone needs a coach – especially coaches.
If you're a coach and you're struggling, please don't give up
It's not easy but at least you're daring greatly.
If any of this has resonated with you, please let me know.  Let's talk about the kind of help you need.  Click here to book your complimentary call.
Here are my 3 tips to help you to not only survive but to soar to success
Schedule, Schedule, Schedule


If you don't know what your activities are for the day, you are not going to achieve very much. You may well find those distractions will come and bite you in the derriere and before you know it, your day will be done. Plan all of your business activities into your schedule.  Marketing, Content Creation, Client Calls, Admin, Accounts, Creative Time, List Building follow-ups, emails, Facebook groups
Get them all in and allocate some time for each one, allowing some wiggle room for when things overrun – and please include some self-care time for you to journal or meditate or whatever is your favourite way of grounding
Location, Location, Location


Working in your home/office can leave you feeling isolated and disconnected. I find that going to my local coffee shop to work really helps boost my productivity.  My focus is better with the background hum of people coming and going and there I people there I can talk to if I choose to. If you prefer somewhere quieter, how about your local library?  Or try out Jelly http://www.uk-jelly.org.uk/ who provide spaces for you to work for the cost of a drink or two.  You'll get to network and connect with other like-minded people as well as getting so much more done than if you stayed at home.
Changing your location is such an easy thing to do and well worth it, even if it's only for half a day each week.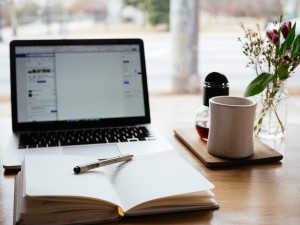 Step away from the screen


You can step away from your computer screen.The world (or your business) will not end.  In fact, if you step away to do something non-work related, your creative brain gets to work helping you solve problems or make connections you wouldn't be able to make in your conscious awareness.
The pull of Facebook and other social media platforms can draw us into a black hole where time disappears and productivity evaporates.
Make sure you follow step 1 and schedule your time in.  View this as a boundary and make sure you honour it.  If you're a little bit addicted to your screen, write a list of all the benefits of taking time out.    The more compelling you make it the more likely you are to stick to it.
Beware of kidding yourself that you're away from your computer screen and then checking the online world on your phone (yes, I am guilty of doing this too). It's still a screen.
Use the time away from your computer to nourish your mind, body and soul in your favourite way.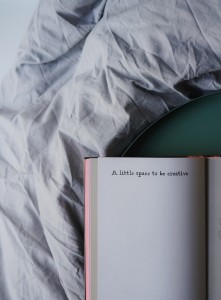 These 3 simple tips will help you to stay in the arena so that you can create a soaringly successful business and continue daring greatly
If you want to find out more about how you can Get Clear, Get Confident, Get Clients, please contact me here.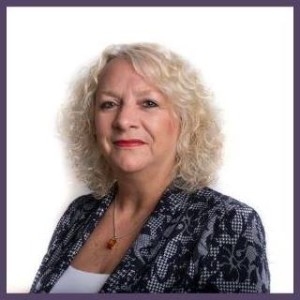 Jane is a curly haired Yorkshire lass. She's passionate about helping people to live happier, more meaningful and more successful lives.  She knows what it's like to be knocked off course in life.  She's been that person who felt anxious, had lost her sense of self and felt overwhelmed by sadness in the midst of having a great deal to be thankful for. Her quest for a better life and business has led her to learn tried and tested tools and techniques from some of the biggest names in the self-development arena. Her clients value her sense of fun along with her intuition, insight and inspiration. She's a 'safe pair of hands' and will support, encourage and chivvy you along so that you can get Unstuck and start experiencing soaring success on your terms.  Book your call to speak to Jane here
Please like and share this post – spread the love xx