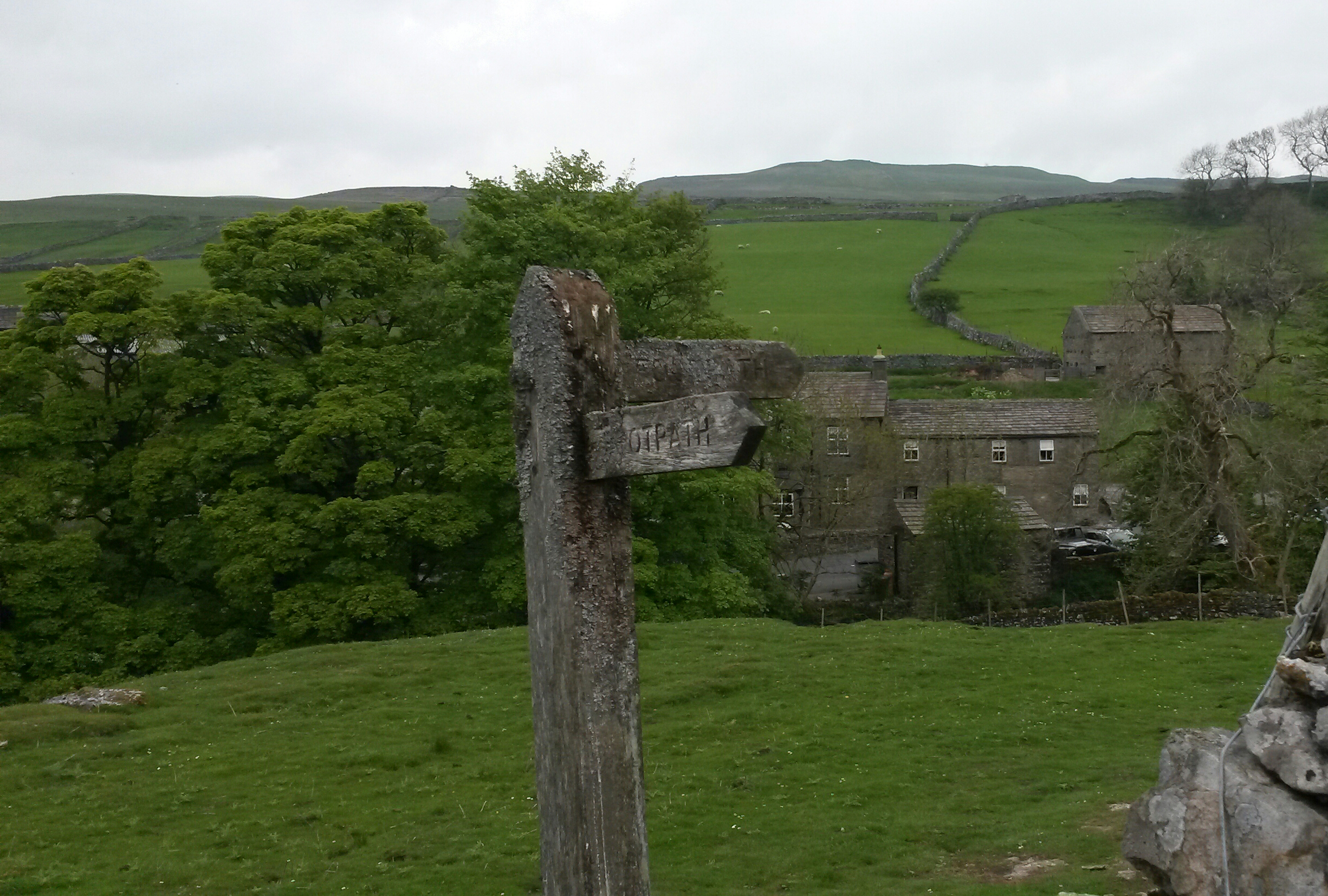 My Yorkshire Dales
Mist on the hills and rain on the grass
No sign in the sky that this weather will pass
So we make our ascent to the top of the climb
Where we're stunned by the view time after time
With grass that was green now speckled with brown
The last of the meadow flowers seem to look down
Their blooms are all faded, they've come to the end
Of their time in the sun now under rain they bend.
We slip and we slide as we pick our path down
The limestone rocks glisten, there's moss all around
The brown water rushes, bubbles and boils
It tumbles and turns, travels and toils
The river meanders and thunders along
Then suddenly it lulls to a more peaceful song
Below heavy branches and over the rocks
Under the bridge, the sound never quite stops
The rain it persists, we're soaked to the skin
Anticipating with cheer, the delights of the George Inn.
The smells and the sounds, the hills and the vales
I will never be tired, of my Yorkshire Dales.
© Jane Gray 2018 – all rights reserved